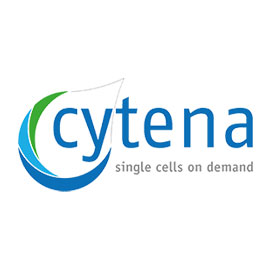 Die Vision
We believe that automation and microtechnology
will bring the understanding and control of individual cells
to a whole new level and empower our customers
to serve patients faster and better.
Das Produkt
cytena's single-cell printer provide a highly efficient system for isolation and sorting of single cells based on optical properties combined with excellent post-print viability. The technology is based upon disposable cartridges. This allows for quick and easy exchange between subsequent experiments and therefore prevents cross-contamination which is an essential asset when working in the pharma field. cytena's central expertise lies in the customized cartridge design and software engineering for improved optical detection.